.

ISISUF (international institute of Futurist studies) is an international organization founded on the futurist experience, which anticipates and follows the micro-movements of contemporary art. ISISUF proposes itself as a container for national and international artistic energies, developing and funding projects related to the visual arts, architecture, literature, music and design.
Who Are Who at Studio for Propositional Cinema, Düsseldorf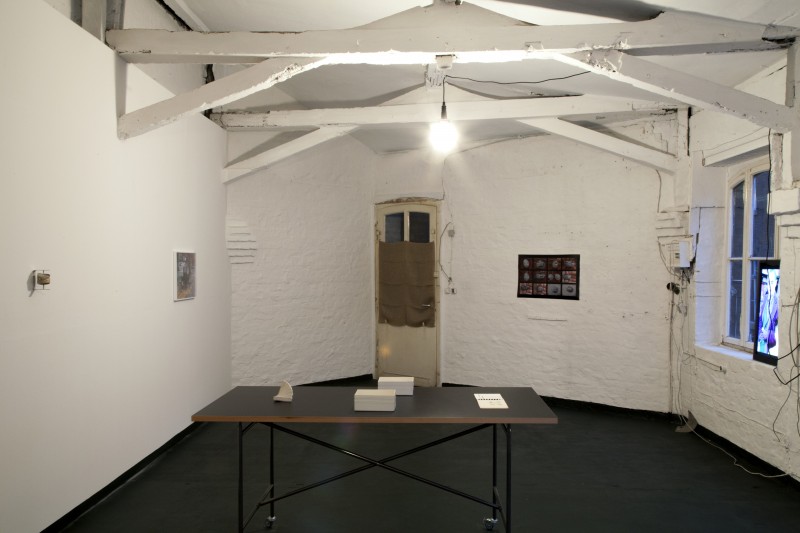 Isisuf is glad to introduce Who Are Who at Studio for Propositional Cinema in Duesseldorf. This year there was more twitter about separation and emancipation. Neither nations, institutions or even best friends forever are immune to such ideas of dissociation. Renee Zellweger and others around are growing up. The cyclic shift and eclipse not only change individual faces but also (those of) social constellations. As always, some babies are lucky to be born whilst relationships are warily negotiated. Lineages get simultaneously claimed as they are obscured. Why so emotional? What does your horoscope say? Everyone is suffering because of something. Everybody can't be happy at the same time. You are a human being. That is always someone.
 As told by Tenzing Barshee
Artists: A mandala by Kaspar Müller, a prayer wheel by Lucie Stahl, a TV by Sadie Benning, a frog and a poetry book by Dena Yago, a dress and a doorbell by Juliette Blightman, a color study by Anna Bella Geiger, a couple of empty containers by Samuel Jeffery, a doorstop by Cerith Wyn Evans, some rocks and hidden notes by Mitchell Syrop and a joker by Marie Angeletti. As told by Tenzing Barshee.
Studio for Propositional Cinema, Düsseldorf
Who Are Who curated by Tenzing Barshee
November 30 – December 31, 2014
www.studioforpropositionalcinema.com